A little while ago, I was rummaging through old files on my hard drive when I came across a positively ancient art folder. It contained the images from my first ever online gallery, dating from the year 2000. This was shortly before I switched to 3D art, so the gallery consisted of... well, bad high school drawings. :D

Here is one of the hilarious gems I found: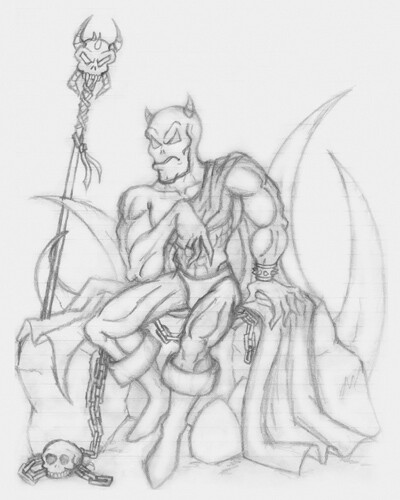 I remember I drew the image in school on binder paper. I had intended to finish it digitally, but clearly that never went anywhere. And in case you are wondering, this is indeed the resolution I scanned it at, a humble 400x500 pixels! It seemed like a good idea at the time... It fitted nicely in my browser window on my 800x600 pixel CRT monitor, haha.

But now that I have spent the year 2020 reviving my drawing ability, I figured it would be fun to actually finish this image with my newfound artistic knowledge! Better late than never, right?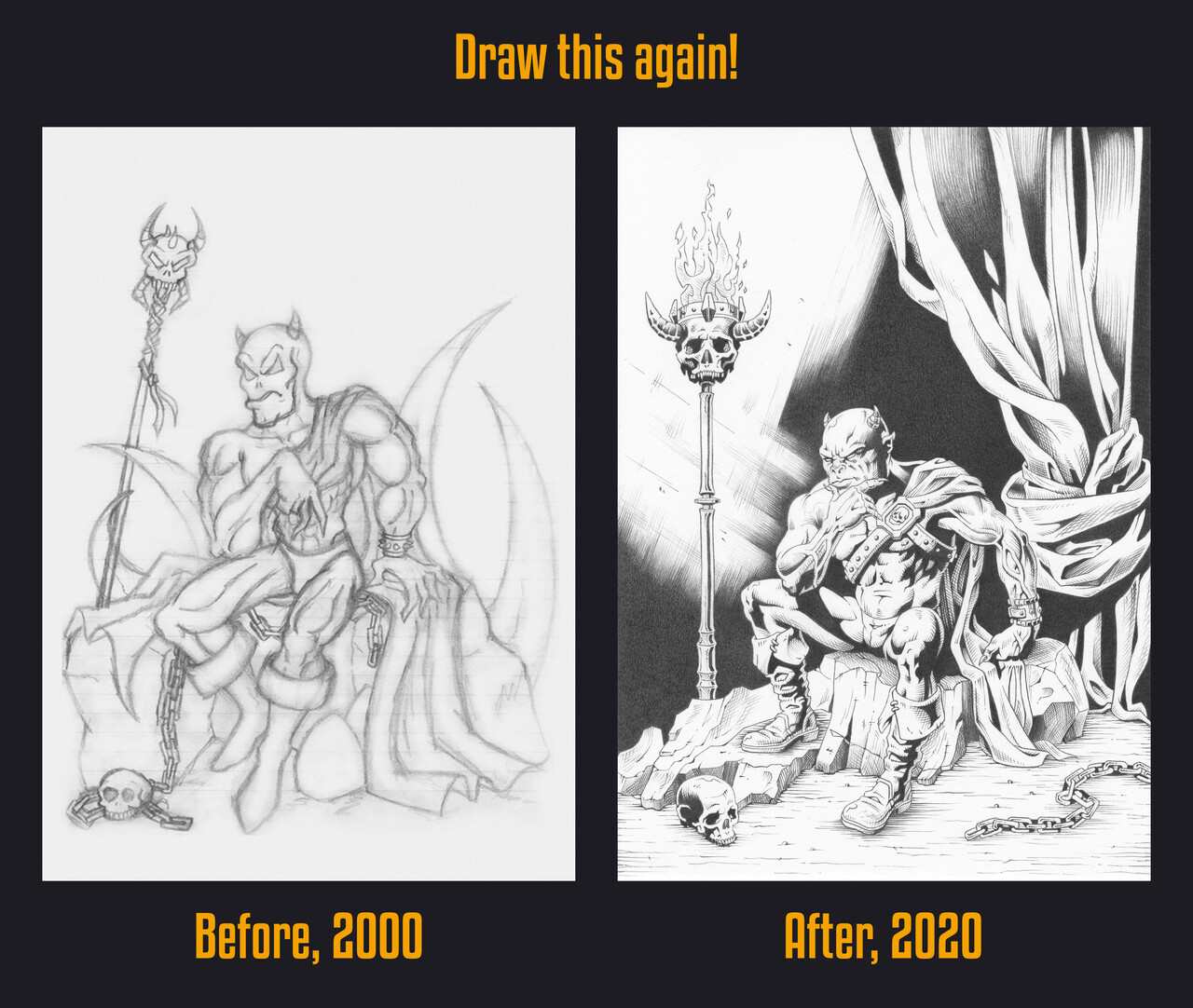 Whew, things surely have changed a lot in the past 20 years! And yet, here I am again drawing a buff demon dude and skulls... maybe not that much has changed after all. XD